Description
Laser Engraved Birch Wood Conference Badges – Unfinished
Size of conference badges are approximately 4″ x 6″, larger or smaller badges will affect price (slight variations will be priced the same). Any shape is possible, however, some shapes might have additional fees. Design fee is $5o per hour with a minimum of 1 hour. Submit your design for free. Prices include testing and sample shipping. Approximately 1-2 weeks to complete orders. Rush orders, please contact us first.
Specifications
| | Description |
| --- | --- |
| Size | 4 x 6 inches (10 x 15 cm). Larger or smaller sizes are possible, contact us for more details and custom pricing. |
| Material | Birch Wood |
| Color | Light Natural Wood |
| Finish | Finished – Sanded down for smooth look. |
| Thickness | 1/8″ (or 3mm) |
| Resolution | High resolution! 600dpi. We can engrave at a resolution of 150-1200dpi. The lower the resolution the quicker it is, however we tend to never go under 300dpi. If quality does not matter we can lower it to 300 and save some time and money. If you need the highest resolution we can engrave at 1200 dpi (although our machine produces 600dpi with amazing results). |
| Engraving | Dark Brown engraving (no color possible). Engraving burns off a layer of material resulting in the brown / burn look shown in the images. We are not able to add add a color with the laser. We are able to screen print on wood or acrylic with a minimum order of 100 units. Contact us for more details. |
Pricing: (to keep it simple we offer a flat rate for pricing)
25 Badges = $175 ($7.00 each)
50 badges = $300 ($6.00 each)
100 Badges = $500 ($5.00 each)
250 Badges = $1125 ($4.50 each)
500 Badges = $2000 ($4.00 each)
1000+ Badges = $3.50 each
Please contact us for quantities of 1000 or more as current stocks may vary.
Example Gallery
Gallery is meant to show examples and capabilities, not all designs shown are our own. Please note that we do not sell badges with copyrighted materials. For custom work we can do design work at $50 per hour. It is free to submit your design or design you purchased. The following examples are to illustrate the possibilities, but is not keep in mind that not all of these designs are our own, they belong to the customer and are not always something that we sell.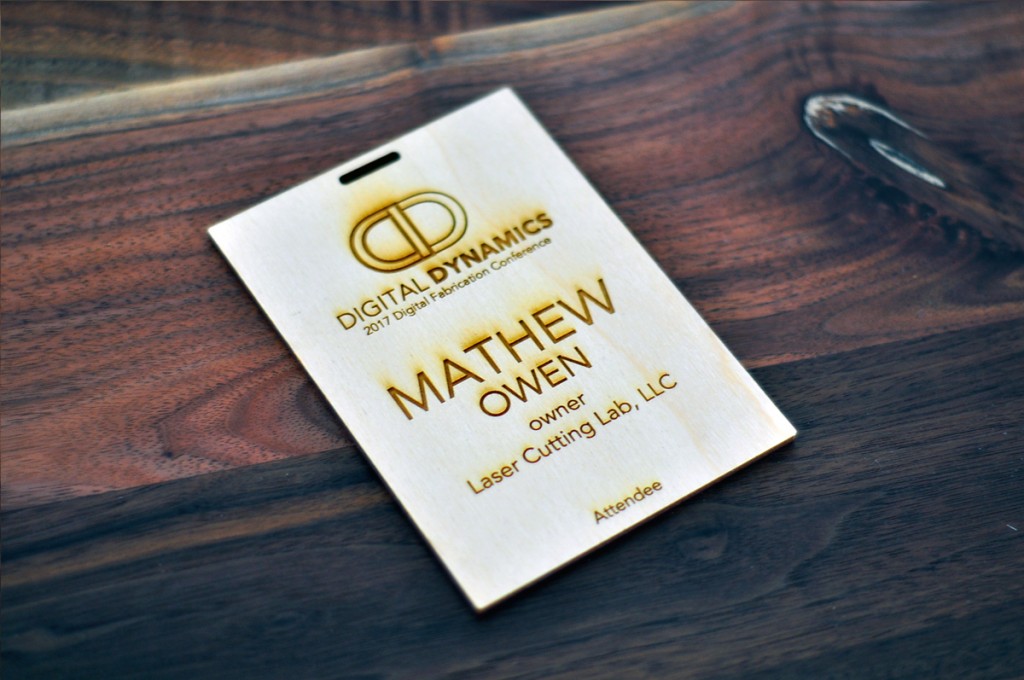 Comparison between unfinished (left) and finished (right). The laser burns away a layer of wood resulting in burn marks around the engraving. Finishing the badges adds $1.50 to each unit. Please visit finished badges page for this option.