Description
Laser cut Part Drawer Organizers
Laser cut Part Drawer Organizers are perfect for any space, from the kitchen, office, to any workshop. This is another design that was simply created to make our design studio more organized. We sell them for $15 each (minimum order of 10), laser engraving is an extra $5 per unit. If you really do not want to pay for us to make them? No problem, you can download the files for free to make them yourself, if you have access to a laser cutter. The files are posted towards the end of the page. Please note that they are only available for personal use, commercial use is not permitted.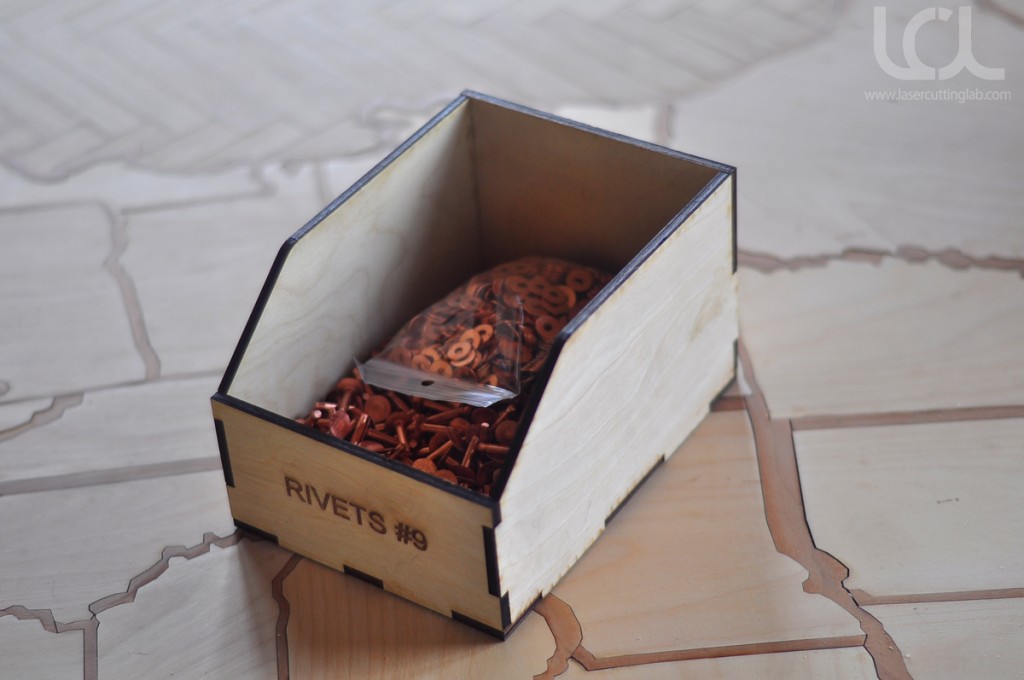 Image above shows our copper rivets we use for leather working such as bags and cases. One of the reasons these storage drawers / bins were designed. Simply give everything in your workplace a dedicated drawer.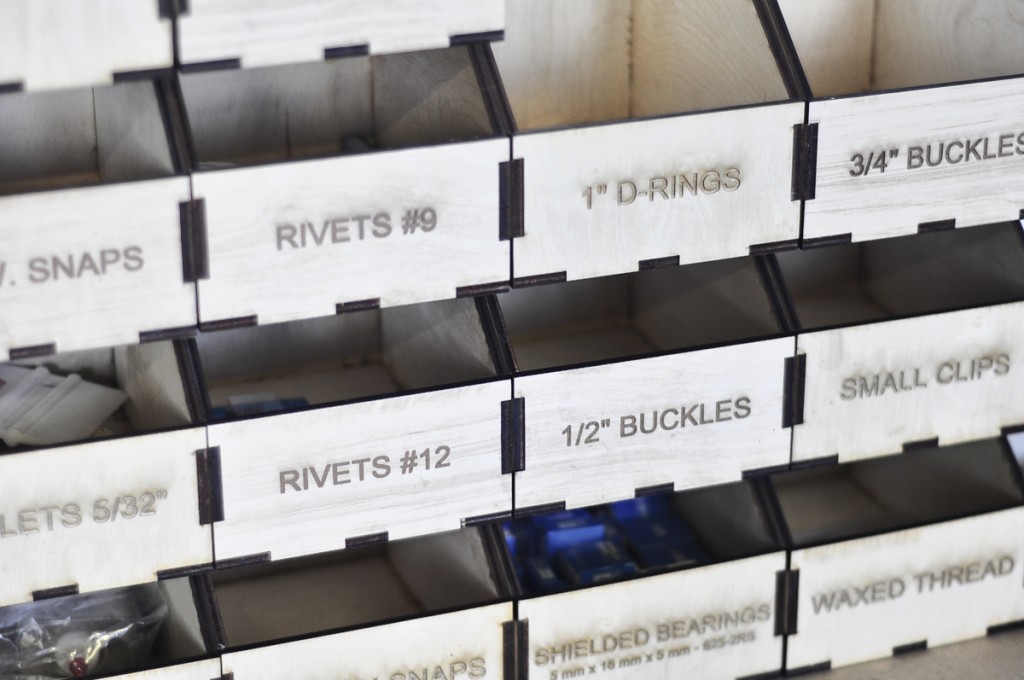 They stack perfectly, however, for the best access we would suggest a cabinet they can slide in and out of. Cabinet can be bought for $75 or again you can download our designs and make them for free (below).
Laser cut Part Drawer Organizers – Free Downlaod
For those that would like to make them yourself, here are the files – parts-bin.dxf – .dxf file can be opened by most software that can be used for laser cutting. Upon request we can export it to other software as well.