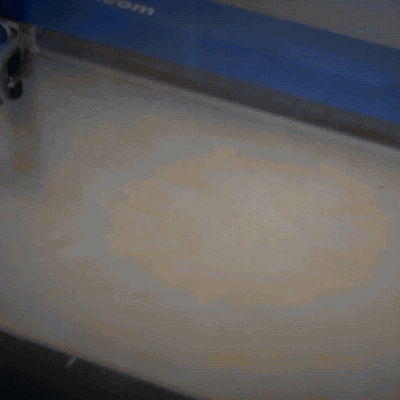 Laser Cutting & Engraving Service

At laser Cutting Lab LLC, we provide a wide range of laser cutting services. We only use the top of the line professional American made machines that not only have the highest precision but are significantly faster than their competitors, which in turn greatly reduces the cost for our clients. We have a wide range of clients from 60+ countries around the world that have come back numerous times. We take great pride in delivering a product that has the highest resolution accompanied by well over a decade of experience for each of us. With a background in architecture and design we have the expertise to get any job done, whether it is graphics work, 3d modeling, prototyping or complex high precision fabrication we will gladly accept the challenge no matter how big. In addition to complex work, no job is too small for us. If only need a small batch for prototyping, we have you covered as well. Laser cutting and engraving can be an extremely cost effective way to test prototypes and get an initial product made.
If you have a project you need done please contact us for a personalized quote. We will be happy to give advise for setting up a file, give you an estimate or simply show you the options you have available for a particular design or need.
Epilog Helix 50w 24″ x 18″

Our laser system, 50w Epilog Helix, has a 24″ wide x 18″ high bed which can cut a large range of materials up to 1/4″ quickly and accurately. Some materials are able to cut up to 1/2″, however as a general rule we keep 1/4″ to ensure clean cuts with one pass. We unfortunately are not able to cut most plastics (besides acrylic, as most plastics release toxic gases), glass, stone or metals (although we are working on obtaining a second laser cutter that will be able to laser cut metal). Although the maximum cutting thickness is about 1/4″, we are able to engrave on anything up to about 10″ high as we can lower the bed significantly. Epilog is an all American Made laser system with extremely high resolution compared to most other systems. We have used a large amount of machines in the past and have found that Epilog Laser is the only one that delivers the highest resolution and consistency with the best speeds, which cuts down on costs for our clients and allows us to finish large projects within quick deadlines.
If you have a material or product that you would like us to cut or engrave on please send us all information about the material or product before sending it to us.
Sending Us a File For Laser Engraving / Cutting
We can accept just about any file type, from a simple bitmap image to vector illustrations or CAD files. The file type really will depend on what you wish to cut or engrave as well as how important accuracy and resolution is. Typically vector graphics will have a higher resolution when engraving and have the ability to cut. Images depend on the resolution you saved the image as, cutting is not directly possible from an image as well. If possible please send multiple file extensions as errors can occur when exporting from certain software.
In addition, if you would like to use text, a vector file works better than an image as a vector has unlimited resolution, while an image like a .jpg has a set maximum (please keep resolution over 300 dpi if you only have an image).
Laser Cutting / Engraving File Options:
Hand Drawn / Napkin Sketch:


Send us a picture of a hand drawn sketch (such as the simple quick sketch shown above) or even computer / tablet drawn sketch and add as many notes as possible such as exact dimensions, font preference, sizes, corner radius and anything else necessary to make an accurate file. From this sketch we can create a vector or CAD file for high resolution engraving or high accuracy cutting. Make sure to write notes in a different color than the actual text or logo you wish to have displayed on the card. Costs are $60 per hour for editing and turning your sketch into a vector / CAD drawing.
Image / Photo:
Send us an image, the higher the resolution the better it will come out. Please note that the laser engraver is not a printer so it will not etch in color. Think of it as a back and white image and for engraving, the more contrast in the image the better. Please have a look at our galley of laser engraved photos & images to get an idea what could be possible. For images try to save as a .TIF, .PDF, .EPS or simply .JPG and save in the highest resolution possible. NOTE: we can not cut from images, to cut on the laser we will need to convert the entire or parts of the image into a vector graphic. Additional charges may apply.
Vector Graphics: Vector graphics are to be used for the majority of high jobs where resolution and high accuracy for cutting and engraving is of importance. From a vector graphic, we can achieve extremely accurate cuts within a very tight tolerance making it perfect for almost any job. The files we can accept are .AI (Adobe illustrator), .CDR (Corel Draw), .SVG (Inkscape) and .PDF (as long as it was exported from a vector program, not all PDFs will work). For other file types please contact, we can import many file types, however some have more issues than others so prefer the before mentioned types.
CAD Files: CAD files are just about the same as Vector Files when it comes to cutting and engraving. We achieve the same high accuracy from a CAD file as from a vector graphics file. The issue we often see is that CAD files are exported incorrectly or to a file type that causes it to lose detail, which is caused by the fact that different CAD programs use a different method of calculating geometry. If exported incorrectly objects can have a number of issues such as curved lines become a series of segmented straight lines as the exported geometry has been re. Our advice is not to send a CAD file if you are not familiar with exporting and use a CAD program that is not directly interchangeable with our software. The file types we can use natively are .3DM (Rhino – Rhinoceros 3D File types), .dwg (Autodesk Autocad Files) and .DXF file type (which is a Drawing Interchange Format or Drawing Exchange Format – but again, even this can have errors if exporting from certain CAD software and are not familiar).
Let Us Design: Just have an idea? Let us design design anything from architectural designs, products and prototypes for a reasonable cost of $60 per hour. Price is excluding materials (unless tests are small enough to make samples, for larger prototypes that use a lot of material a small surcharge will apply).
We will include a few tutorials on how to set up your files for laser engraving, how to export files, how to convert a sketch into a vector drawing, and some basic editing tutorials as well.
All Inclusive Laser Cutting Service – $75/hr
We offer affordable laser cutting services using a very high quality laser cutter & engraver (a new 50w Epilog Helix) which will give you the best results time after time. We take great effort in maintaining the machine to assure that the resolution of the engraved artwork comes out as high as possible. Epilog is the leading manufacturer of laser cutters in the world and are preferred or professional work. We therefore can offer a satisfaction guarantee.
Our all inclusive service includes a variety of services:
Includes customization of design work (included for most projects, some design work can add some costs) and includes some post production services.
Includes materials: choice between birch, bamboo or clear acrylic. For all other materials a custom order will need to be made, prices will depend on availability of materials.
In certain cases it includes a test before final production (depending on size of engraving).
and it includes some post production services.
For a personalized quote and to calculate the time please send us a full project description to our email or using our contact form.
Personal Laser Engraving Class / Training – $65/hr
Are you looking to buy an Epilog Laser (or other Laser Engraver)? Would you simply like to learn more about laser cutting and engraving and the possibilities? How to set up a file? Or any other tip or trick related to laser engraving. For this we have personal one-on-one classes training on an Epilog Laser Cutter / Engraver, we offer one-to-one training designed to show you how to set up files in various software, how to send jobs to the laser and set up the laser settings, how to adjust the laser itself s well as various great tips and tricks for getting a high quality result each time you cut. For more information please call Mathew at 210.702.7789.
Design Services – $60/hr
If you wish for us to design and test certain prototypes, we charge the small fee of $35 per hour. Please contact us with your project and we can get a design made up and a prototype tested, usually in just a few days and occasionally the same day depending on the project size. We have a background in architecture and are able to assist you with any design service from business cards to architectural models and architectural design / 3D modeling.
Post Production & Labor Costs
If there are special services requested such as assembly, sanding, varnishing or any other manual process a smaller fee will be charged to keep it affordable.