DIY SCREW POST PORTFOLIO HINGE ADHESIVE INSERTS
Screw post adhesive inserts are quite easy and quick to make. The following tutorial will show how to make your own inserts that will fit our portfolios. Supplies are easy to find and relatively cheap compared to buying premade inserts.
Materials Needed:
Plastic Film or transparencies (8.5″ x 11″ sheets) – $1 for a pack of 10 (Amazon | office supply store | art store)
Double Sided Tape –  $2 (Amazon | office supply store | art store)
2 Hole Punch for 8.5″ portfolio height – Hole spacing needs to be 2.75″- $3 (Amazon | office supply store | art store)
or 3 Hole Punch for 11″ portfolio height – Hole spacing needs to be 4.25″ – $5 (Amazon | office supply store | art store)
Ruled Paper Cutter – $5-$10 (Amazon | office supply store | art store) – Or use a ruler and box cutter for $1 (use the thickness of the ruler as a guide for insert thickness)
Steps:
Start off with plastic film or transparencies.These are thin flexible sheets of plastic found at a local office supply store. I bought 10 sheets for around $1. These 10 sheets are enough to make around 50-70 adhesive inserts, which is more than most will need.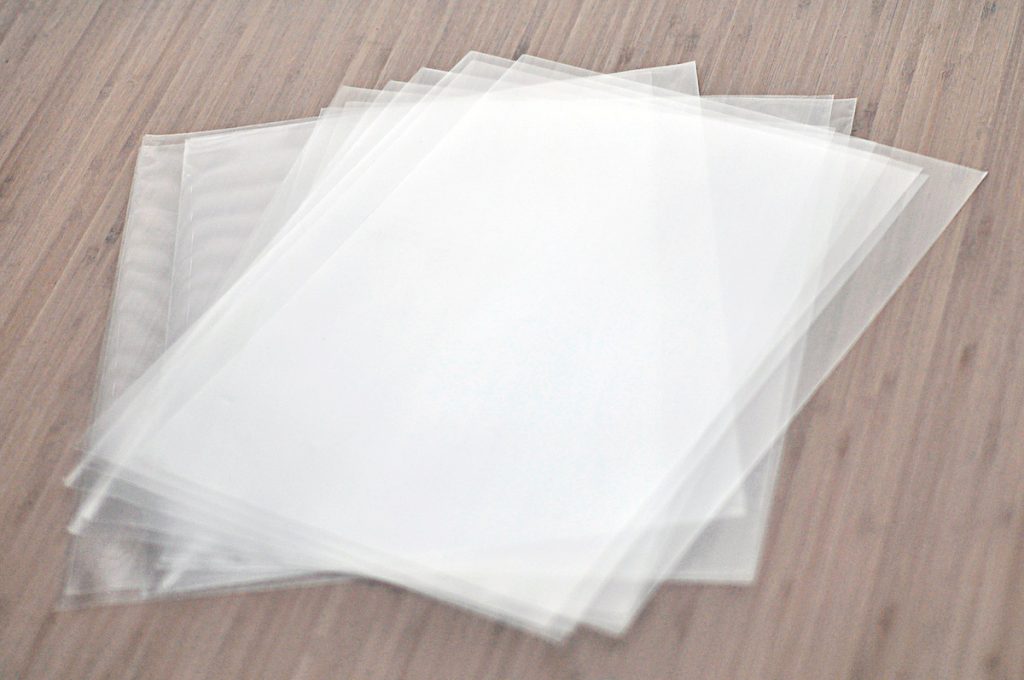 The next step is to cut the sheets of plastic film down to 1.5″ strips. Use the long side for 11″ high portfolios or the short side for 8.5″ high portfolios. I used a cheap ruled paper cutter to cut them to size. These can be found at any office supply store, art supply or department store. I paid less than $10 for it. As an alternative use a ruler and a box cutter (you can buy both for under $1). Find a ruler that is 1.5″ wide and use its width as a guide to cut your strips.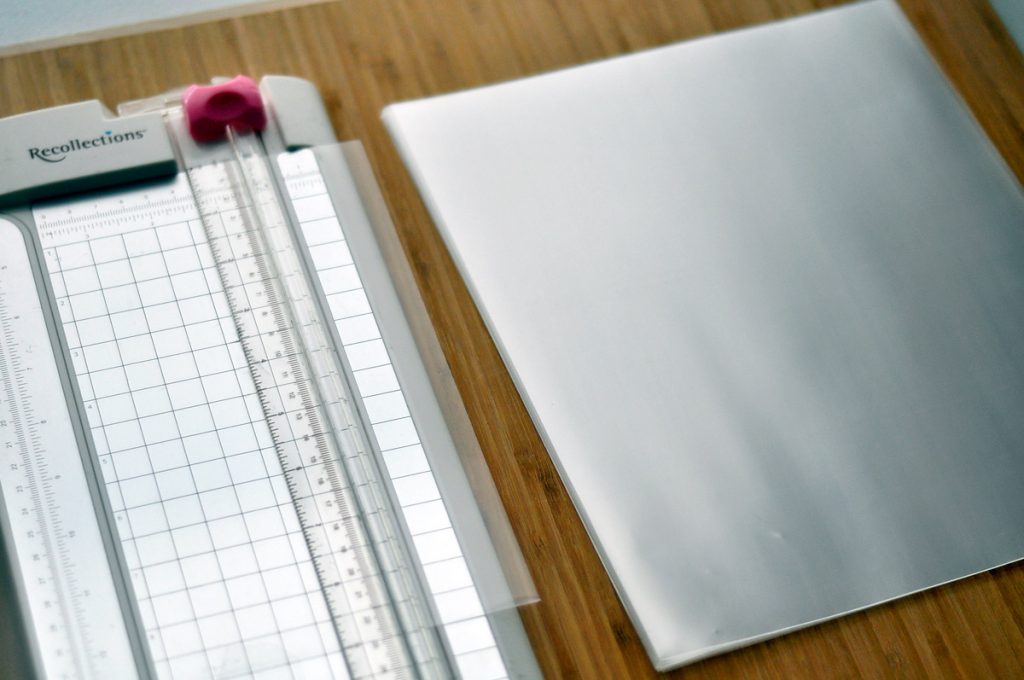 The result will be a pile of 1.5″ strips at either 8.5″ lengths or 11″ lengths depending on your portfolio size. To cut all 10 sheets took less than 3 minutes.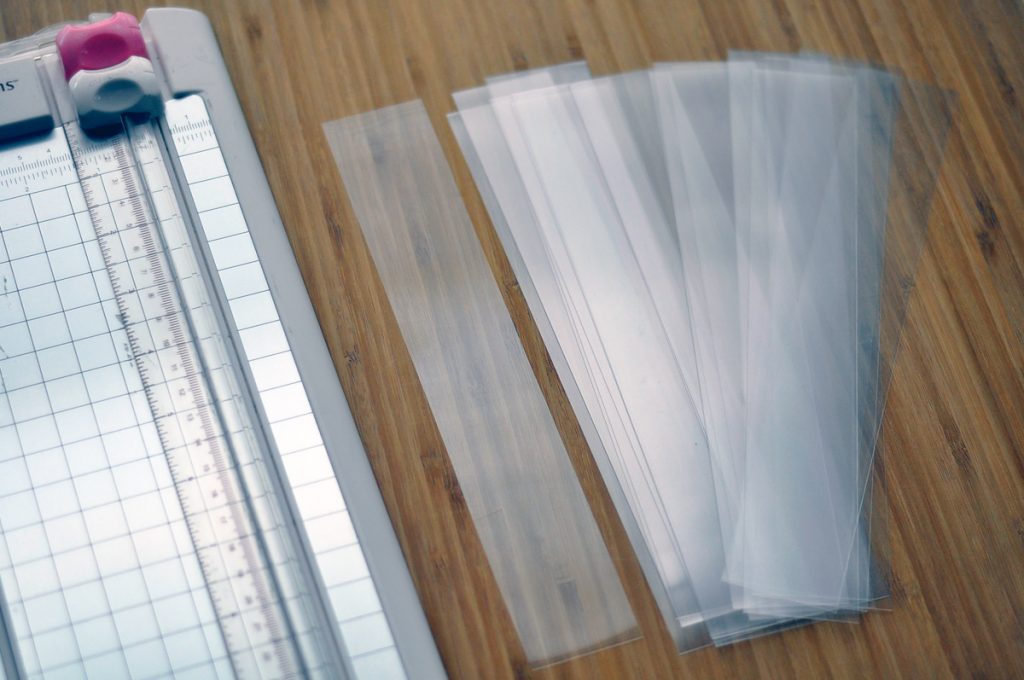 Now use either your 2 hole punch with 2.75″ hole spacing for your 8.5″ portfolio height or a 3 hole punch with 4.25″ hole spacing for your 11″ portfolio height. For the 8.5″ portfolio you will need to punch the holes twice (first top 2 and then using the middle hole to punch the bottom). This might take some practice to get it perfectly aligned. Use the diagram below for size and positioning.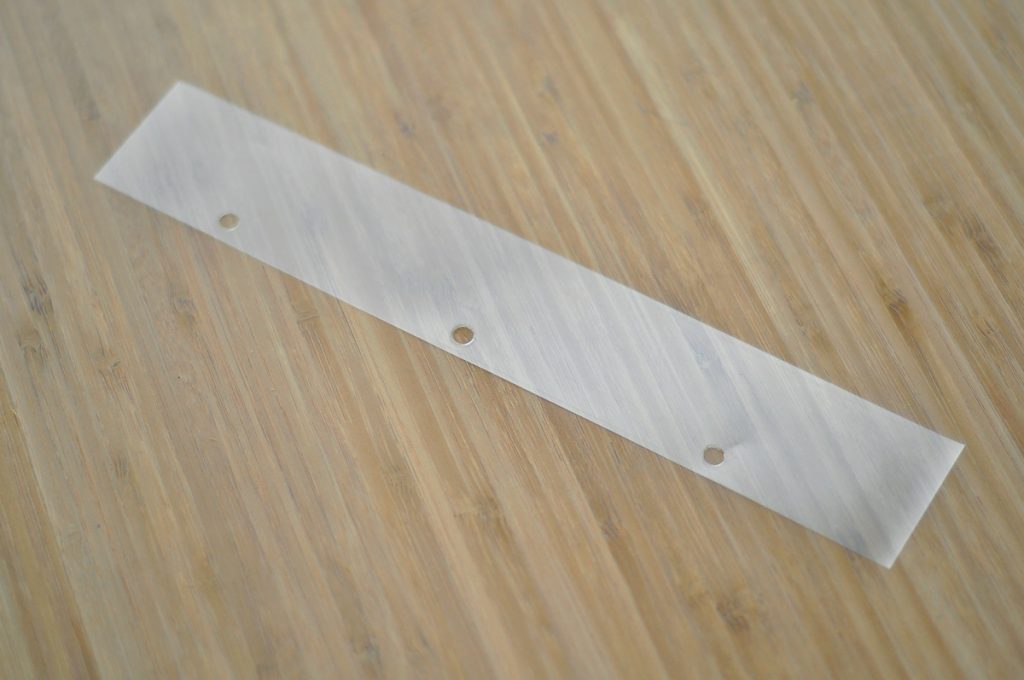 Next we will use double sided tape to attach the pages. This double sided tape by 3M can be found just about anywhere. Cost is about $2 for a roll or a 3 pack for $5.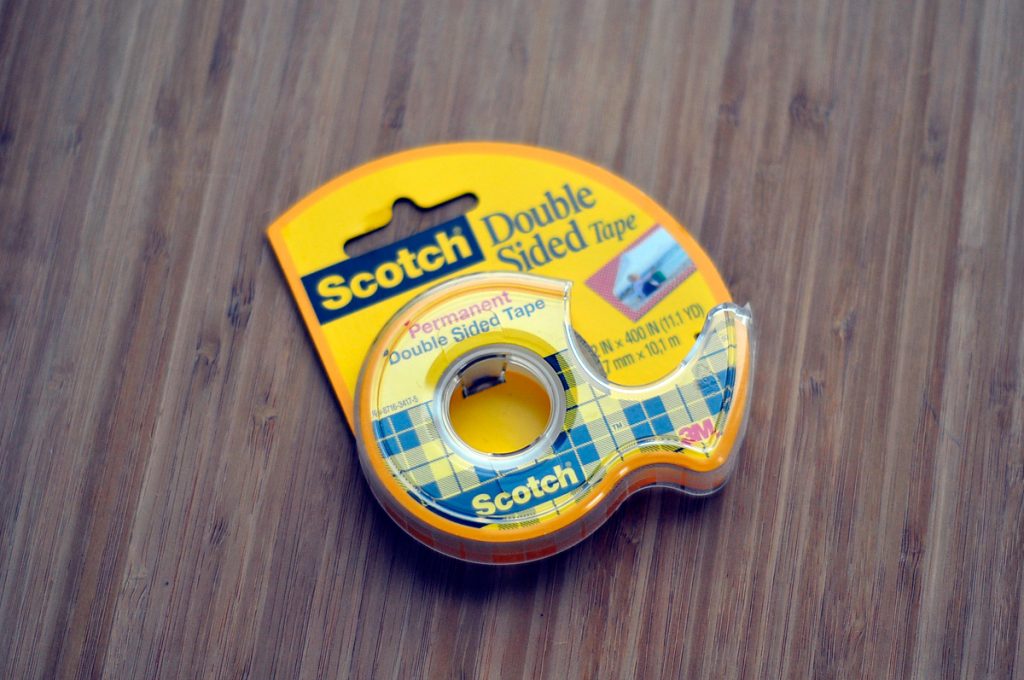 With this step you want to practice a few times. Apply the tape along the edge of the plastic film. I applied it while holding the camera, with a little more care it is easy to apply the tape along the edge. Take your time with this step. I found that a few air bubbles are not a big deal, I was not able to see them once the pages were added.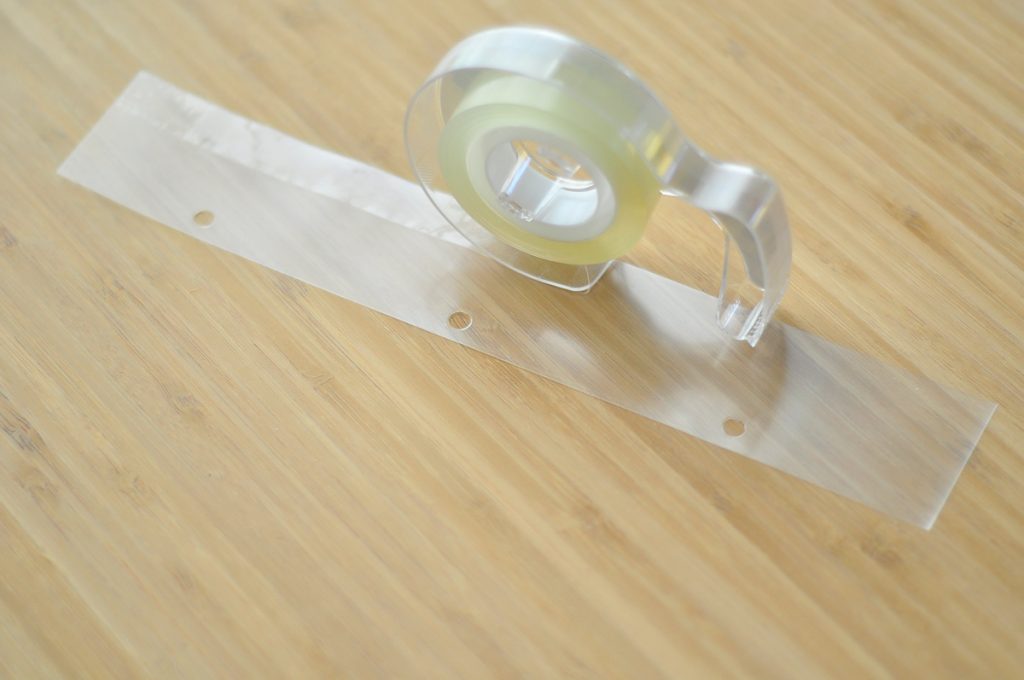 Carefully align the pages with the tape. If the tape was carefully applied along the film it should be relatively easy to have all pages aligned perfectly. Also make sure to trim away any exposed tape on the sides to avoid it sticking to other pages.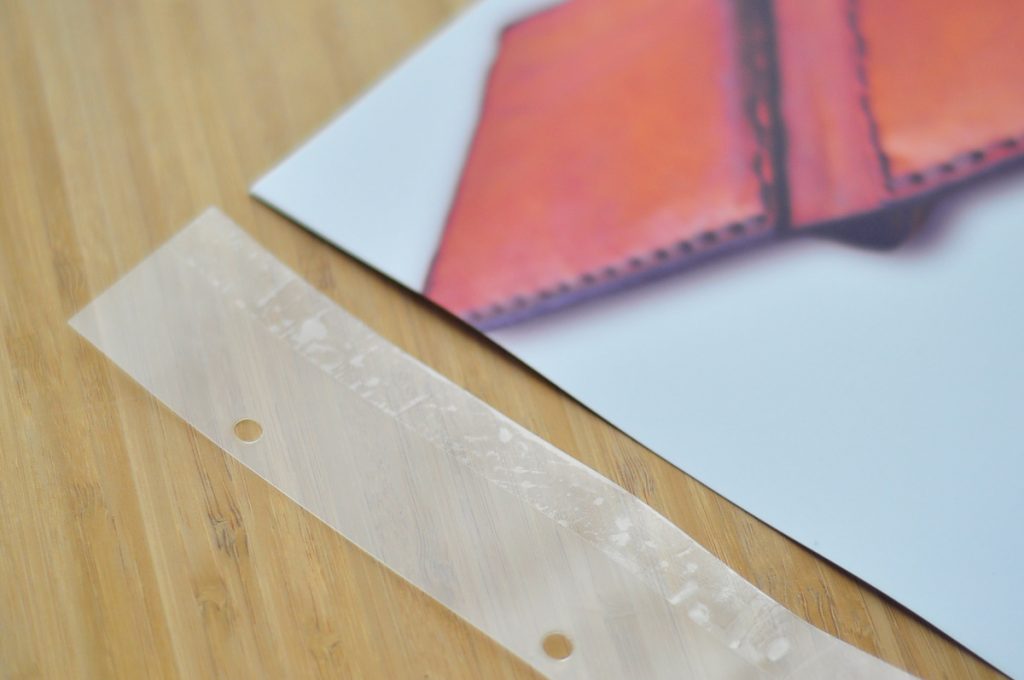 This is the final result. From start to finish was just a few minutes. With a bit of practice they become easier and easier to do.